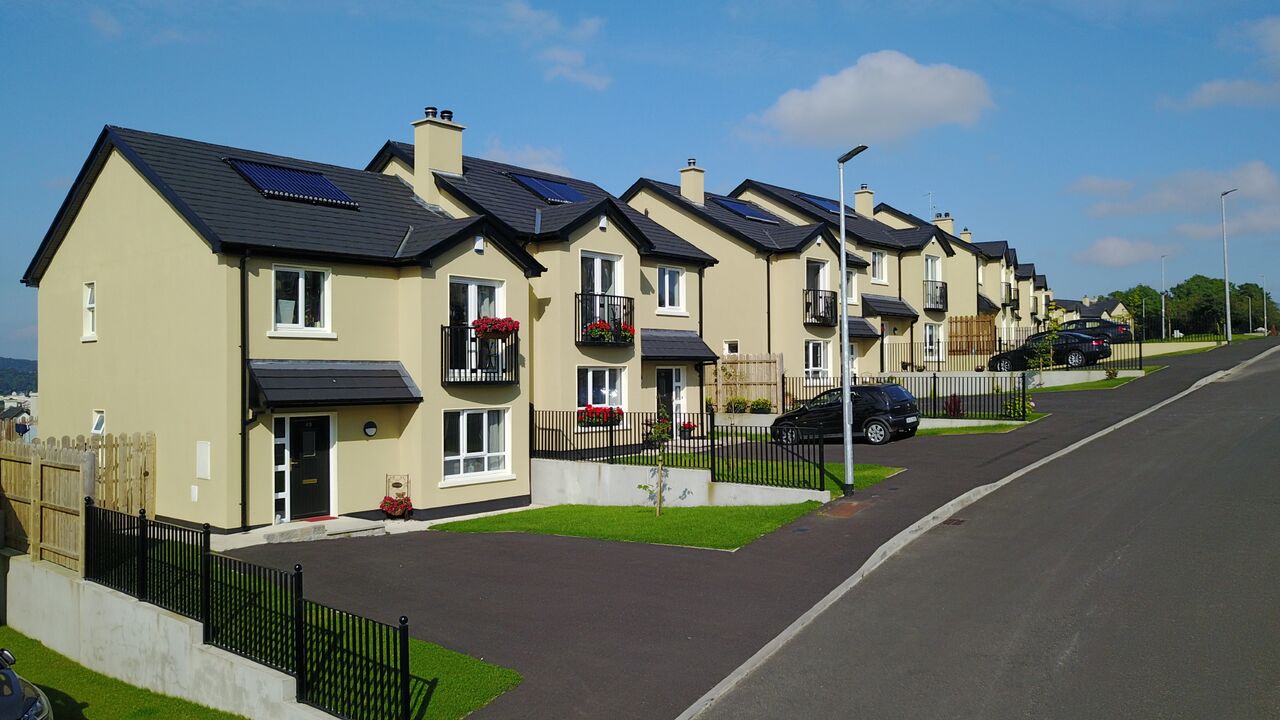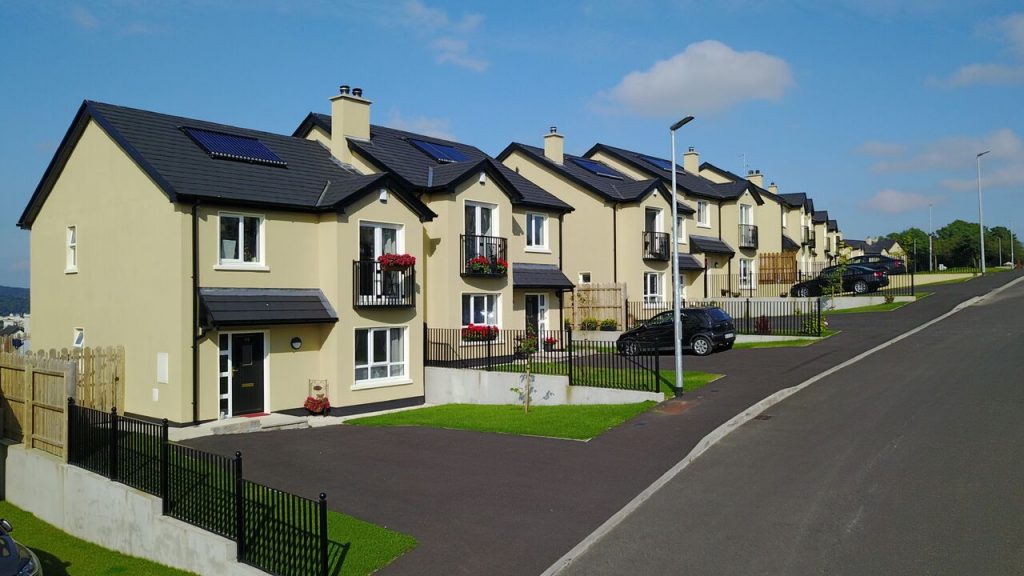 We are delighted that this hugely successful development is now completely sold out.

Big Boost For First Time Buyers!
The 2016 budget has given a huge boost to first time buyers of new homes in Letterkenny's most energy efficient houses.
It has been announced that prospective first time buyers are entitled to claim up to 5% of the purchase price towards their deposit to purchase one of these already very sought after homes.
A spokesperson for GDC has confirmed that with all the properties built to date being sold, enquiries and bookings for the 4th and final phase have been very strong. "A good few bookings have already been taken for our final phase which will see the first occupants due to move in in Autumn 2017"
"Certainly the news for first time buyers in the recent budget has been a great boost for anyone buying a new home. The rebate available really is a huge amount of money and goes a long way towards someone's deposit"
"We see it as the icing on the cake in what were already extremely sought after homes due to the A energy efficiency, quality, location and value for money, etc."

We are equally proud and pleased to announce the Final Phase of this landmark development.
The development has been highly successful to date, and it's all been about location, high quality, attention to detail and primarily the "A" Energy Rating. The energy rating is the single biggest talking point throughout the whole scheme. So much so that our main marketing pitch is – "talk to someone who has bought and lives here".
 
Demand has been very strong and it's all down to "word of mouth" and the highly positive feedback that we're getting from our customers. All of the houses built to date are sold and we have now released houses from the final phase of the development which are due to be completed for Autumn this year.
 
The whole package on offer represents unmatchable value for money and people recognise that and realise that buying a property at this time is a seriously good investment. 


Phase 1 – Sold Out
Phase 2 – Sold Out
Phase 3 – Sold Out
Phase 4 – Sold Out